FREE DVD or CD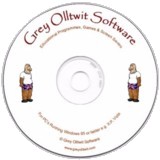 Testimonials
100% Genuine Feedback

Just a quick note of appreciation. I'm using your software for a student I teach who has many learning difficulties, but he is thrilled (and motivated) to be working with your software. Please continue the excellent work, and best of luck going forward.
Ed, Canada.

We are a homeschool family and we have been using your site for nearly 10 months now...we think you're great!

Keep up the fantastic work you do!
Warmest Regards
Sarah, New Zealand

I have been using your programs for years now and am really glad for a chance to say how FAB they are. They are better than any other I've found for educational purposes and a fraction of the price. All the kids who have used them at my school LOVE them and I think you are a very very clever man!!
Trisha , UK

More testimonials...

FREE DVD or CD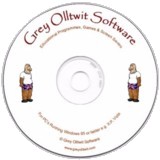 Hire Us

Ever had an idea for a software program? Ever thought "this program would be much better if it would do this, that etc."?

Maybe you want a game or screen saver for your company, to give away as a freebie on your website. It's a great way of drawing in lots more visitors.

Why not ask us if we can make your idea come true. Best of all, we fit your budget. Just tell us how much you would like to donate to our non profit for making your idea and we'll tell you honestly if we can.

You are involved throughout the process, tailoring a program to fit what you want. We are only a small non profit, so we work for donations which can be a fraction of the price of normal software developers. So why not ask us.

There's never any obligation on your part. Even if you don't like what we make, you don't make a donation, no problem. We want happy people who tell others.

To give you an idea we can make software programs for as little as £20 ($40) so why not ask us. Use the form below, you've nothing to lose.



Customer Service

I think I must give one of the best customer services in the World. I don't know about your experience but whenever I contact a company these days with a question or problem, it takes them several days to get back to me with an answer and more often than not, I get no reply at all. Plus, if they do reply, they never seem to have read what you have written, often giving some banal response to your query or they credit you with the intelligence of a small winged insect by giving advice like "have you turned your computer on".

When I reply, I try very hard to follow my own set of 3 rules, which are as follows:

1. I read my email, which includes these contact forms, many times during each day, and reply to 99% within 24 hours, most within an hour or two. If you don't hear from me within this timescale then it may mean my internet connection is down or I am travelling.

2. I actually read what you have written, not just the first line or two but all of your message. I then try to answer all of your points, not just one or two.

3. I will credit you with intelligence and unless you mention that you are new to computers, the internet etc., I will bypass the basics and try to give advice of a much more specific nature.

The above contact form is best but if you prefer, and you don't mind the expense, then you can call me on my mobile number below or send me a text message (SMS). If I don't answer straight away, then I could be driving or sleeping (please bear in mind the time difference between countries).

Grey Olltwit Software, Cavendish, Suffolk, England - Tel: +44 (0)759 169 4234
Please remember the time difference when calling from outside the UK




Grey Olltwit Software Home Page



FREE DVD or CD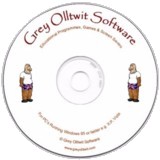 Testimonials
100% Genuine Feedback

Thanks for the TERRIFIC software at a great price!
Suzanne, USA

I've been a happy Olltwit user for years - I downloaded several of your programs back in '04, for my older son to use. Now it's time for my younger son to use them, and I've come back to your site to find 1) I owe you, and 2) you have more great stuff. I'm happy to pay up because I know the quality of your programs.
Mary Beth, Indiana, USA

We got your DVD and its fab!

Many thanks
Lorrane, Scotland

Thank you for creating these programs.

I have ADHD like your son, Richard, and got really much help from your great educational programs.
Paal, Norway




FREE DVD or CD